1000HP Heat Exchanger (With Fans)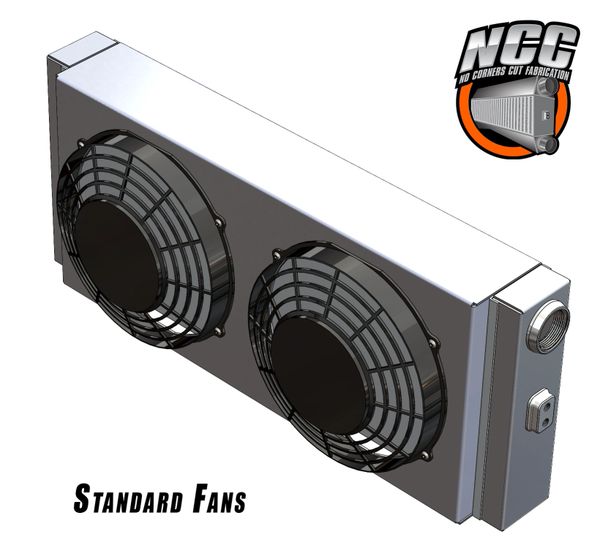 1000HP Heat Exchanger (With Fans)
NCC Heat exchangers come ready to mount with our 2 bolt mounting bungs threaded for 8x1.25 bolts.
They utilize our -20 ORB (O-ring seal) female fittings which allow you thread in any of our adapters to go to AN or Hose barbs.
Our Fan models use GC Cooling fans which we have found work the best in Heat Exchanger and Radiator applications.
We use American Made Cores in ALL of our products to give you the best performing coolers around!