Frankenstein Low Pro Billet Intake Manifold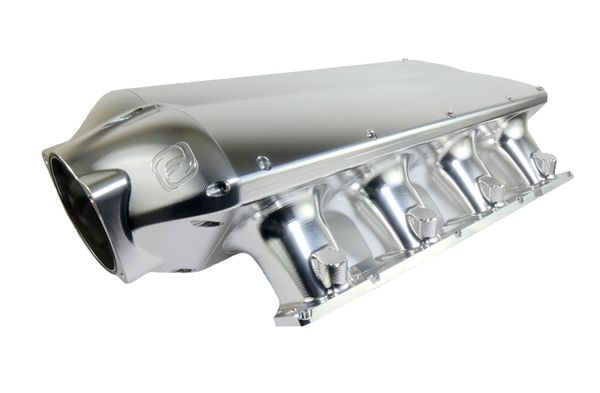 Frankenstein Low Pro Billet Intake Manifold
LOW PROFILE Cathedral/LS3/LS7 INTAKE MANIFOLD
*Manifold is for race applications. Some firewall modification may be necessary to ensure proper fitment*
Comes with: FED LSX Valley Cover with Oil Pressure Sending Unit Adapter.
100% billet aluminum construction.
Low profile for maximum hood clearance.
Burst panel with adapter plate for boosted builds.
-8 or dual -10 fuel rails with mounting brackets.
Large plenum volume.
LS1, 3 & 7 port configurations.
Proper runner taper.
Dual injector capable.