LME LT1/LT4 Billet Intake Manifold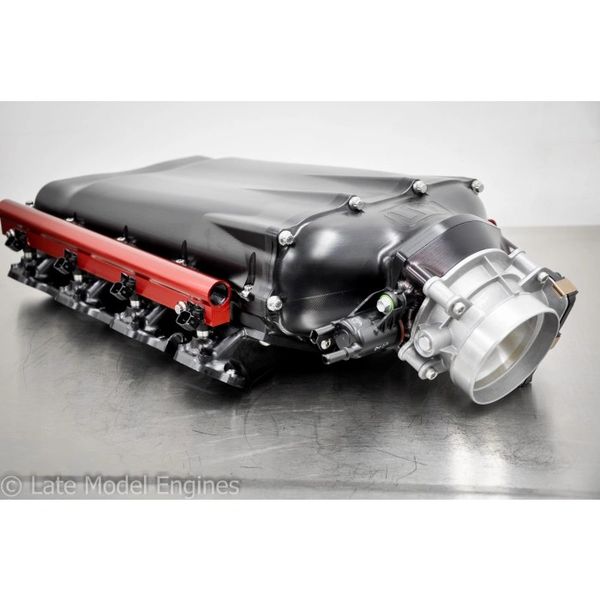 LME LT1/LT4 Billet Intake Manifold
LME LT1 billet intake manifold offers a large plenum to feed your forced induction as well as larger cubic inch naturally aspirated and nitrous engines. Its rigid construction will handle any and all levels of boost without compromise of structural integrity (will not leak or balloon under high boost).
Fits under the hood of C7 & C7 Z07 without modification.

Direct bolt on to LT1 & LT4 cylinder heads

Performance gains over GM factory intake is 50 HP and nearly 2000 RPM

Integrated dual nitrous bungs.

Accepts single throttle body , factory 90mm LT1 or after market 102mm throttle body
LT1 has provisions for conventional secondary injector . This may be desirable when exceeding the capabilities of factory direct injection fuel system.